Reliable income means a family can provide for themselves and change their future.
Learn how micro-franchising works in two minutes. Watch the video:
Micro-franchising applies the basic principles of franchising to provide opportunities for people living in poverty to operate a proven, sustainable business, resulting in a steady income. A micro-franchise is a chain of individually operated small stores that offer customers the same product or service experience at every location. Operating a micro-franchise requires hard work, but it doesn't require a large financial investment or years of experience.
Our long-term goal is to operate multiple sustainable micro-franchises that provide quality products and services to low-income communities. We are starting our programs in Nicaragua, the poorest Spanish-speaking country in the world and the second-poorest country in the Western Hemisphere. In Nicaragua, 76 percent of the population lives on less than $2 per day and many of the poorest are women and children. Our goal is to test both urban and rural solutions– providing learning we can take to other parts of Latin America and beyond. Our innovative approach is being studied by students at the Kellogg School of Management and made us a social venture finalist at Stanford's 2013 BASES challenge.
Learn about how or first micro-franchise Mercado Fresco is distributing fresh and affordable food.
A Proven Business
We test and prove the success of micro-franchises before we ask a financially vulnerable family to become one of our operators. During development, we identify the products, equipment and training required for success.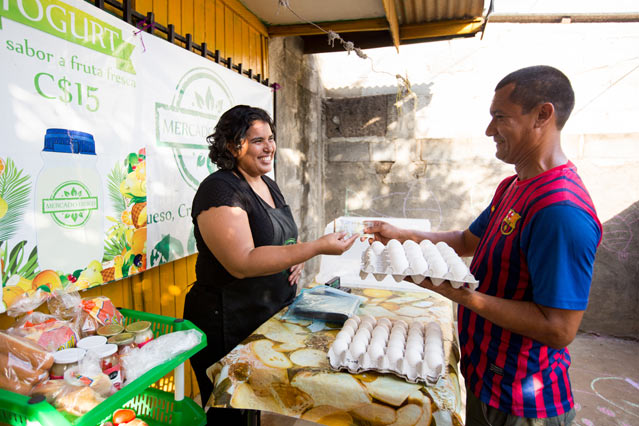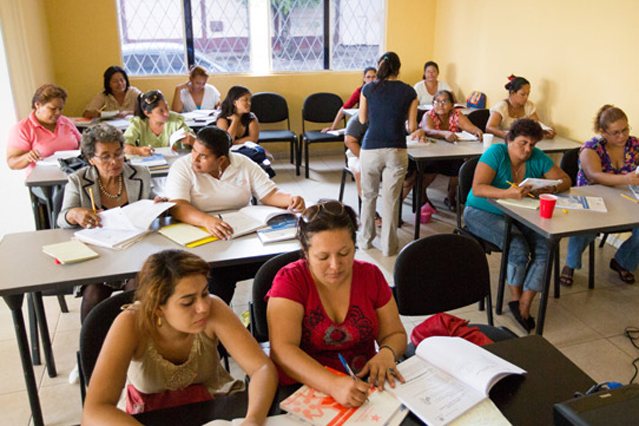 Training & Support
Supply Hope provides extensive training so operators can be successful immediately with their new micro-franchise – no matter their educational background. And they continue to receive support and benefits designed to accompany them on their road from poverty.
Equipment & Inventory
Micro-franchise operators receive equipment, supplies and marketing tools to run their business successfully. They pay Supply Hope for their products after the products are sold. Growth in their commissions is not dependent on whether they can afford more products.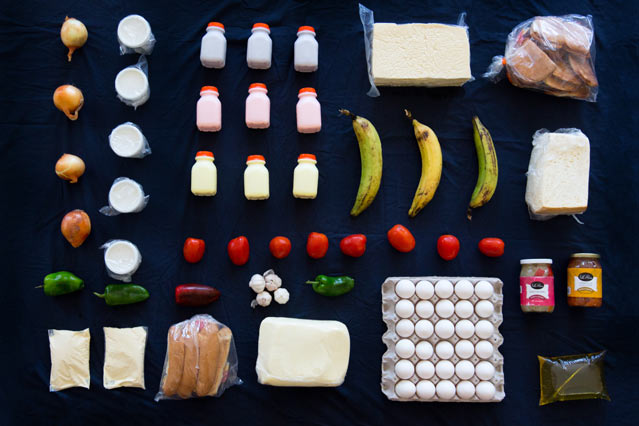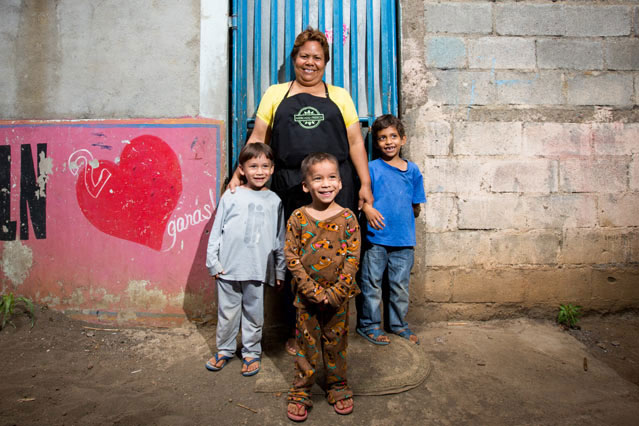 Result: Steady, Reliable Income
With quality products and services for their community, the right equipment and training, and on-going support, micro-franchise operators earn reliable income from sales commissions.
Sustainable Operations
As we open more micro-franchises, our profits after paying commissions to the operators cover our operating costs (warehouse, delivery, administration), ensuring long term success.