Nicaragua Team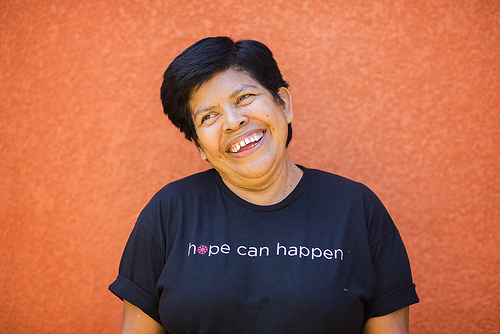 ANA GARCIA
FACILITY ASSISTANT
Ana, a mother of four and grandmother of two, is motivated by a job well done, which means she is always motivated around Supply Hope's Managua office. She brings her heart to serve others to work every day as she ensures that our Managua office is in top shape and guests have what they need when they visit.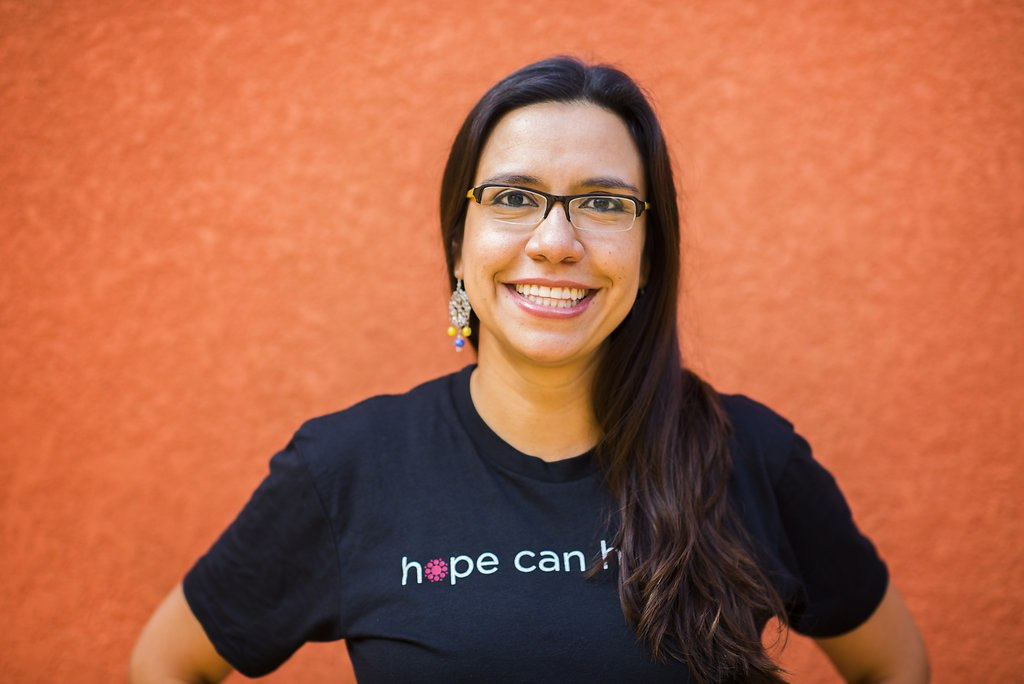 CLAUDIA LOPEZ
NICARAGUA PROGRAM DIRECTOR
Claudia loves creating sustainable solutions that help to transform people's lives. As the Nicaragua Program Director, she gets that opportunity every day. Before joining the Supply Hope team, Claudia used her degree in Business Administration to oversee programs that promote business development services for female entrepreneurs. Her leadership in the Managua office has been critical to the success of Supply Hope's programs in Nicaragua.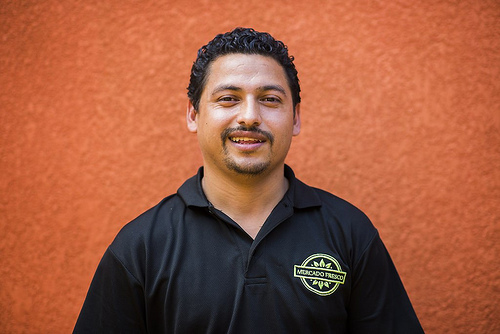 ANTONIO MEDRANO
BODEGA COORDINATOR
Growing up in rural Nicaragua, Antonio learned the value of discipline and hard work at a young age. He brings his extensive experience in agriculture to ensure that all Mercado Fresco food preparation and packaging use high quality and hygiene standards. At the Supply Hope office, Antonio has served as the poster child for how to be a diligent worker.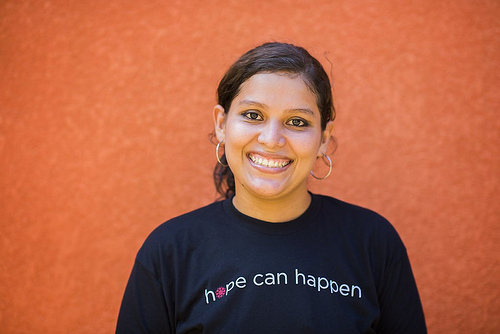 Genesis Rivas
DATA ENTRY ASSISTANT
Genesis has previous experience working as a gas station supervisor in a local chain. She was forced to quit this job sop that she could stay home and take care of her sick mother. She originally joined Supply Hope as a Mercado Fresco home-based store operator and showed great potential but was forced to close the store due to family issues in the home. She was later able to come back to work in the office operating our 'test store'. Since joining Supply Hope, Genesis has experienced much loss and much joy. She lost both her mother and her grandmother, but also gave birth to a beautiful baby boy that the Supply Hope family loves very much. Genesis is currently working as our data entry assistant and is helping with the Coaching Department following up on store sales and inventory. She has definitely become part of the Supply Hope family.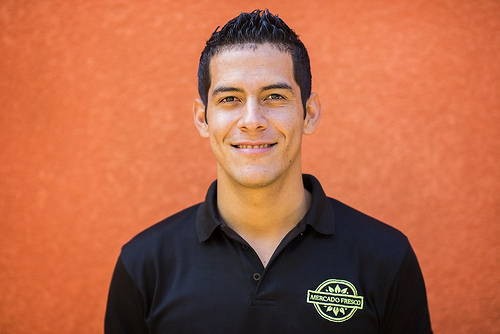 JULIO CESAR BARBA
PROJECT COORDINATOR
Before joining Supply Hope Julio Cesar was an assistant pharmacist, where he learned that good customer service starts with caring about customers. His positive personality makes him popular with our staff and micro-franchise operators. As coordinator of purchases and deliveries, he has an important role in making sure all our products meet high standards of quality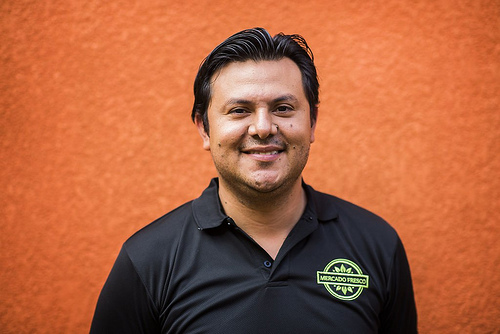 ERICK HERNANDEZ
ACCOUNTING MANAGER
Erick comes to Supply Hope with 10 years of experience in accounting and finance for both commercial companies and non-profits, making his skills a perfect fit for our social-business approach. He brings expertise in accounting processes, audits and tax laws. Erick plays an important role at Supply Hope implementing controls and our monitoring systems.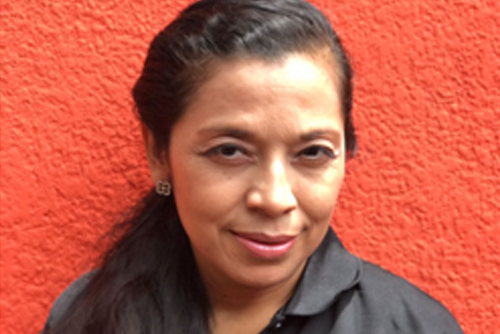 GERTRUDIS BALTODANO
SUPPORT MANAGER - RECRUTING MERCADO FRESCO
Gertrudis is a great addition to the team at Supply Hope, she has more than 10 years experience in logistics with Free Trade Zone companies, graduated in Programming and Psychology, besides many limitations in life she has been faithful to what God would do with her life and have led and built what she is today with 21 years as professional in different job positions (administrator, manager, assistant, etc). She also has been professor in multiple levels from pre-kinder to university. This is her first time working for a social organization, and she loves what she does because she sees an opportunity that could be given to her mom (single) to raise their 7 children and bring them out of poverty. From her position as support manager she leads the recruiting process, the training area and the psychology department.
U.S. Team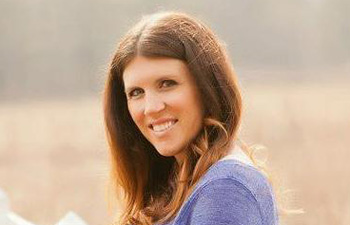 MADELINE ZEITLER
ACCOUNTING & FINANCE
Madeline has been a part of the vision of Supply Hope from its inception. Compelled by her love for helping the under-resourced, she is using her education from Northern Illinois and her business accounting experience to keep our finances in order.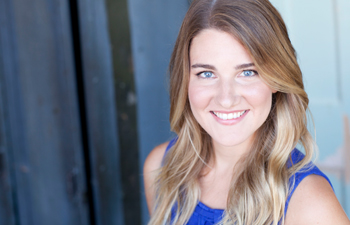 SAMANTHA BEACH KILEY
COMMUNICATIONS & DEVELOPMENT
Samantha Beach Kiley brings her experience as a creative communicator to Supply Hope's communications and development efforts. She earned her degree in theatre and writing from Northwestern University and has written content for a wide variety of non-profits, churches, radio programs, theaters and executives. Sam loves telling the story of Supply Hope and the women we empower.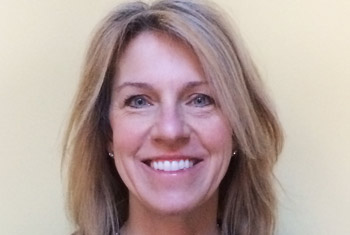 MARY ANDERSON
RESEARCH & STRATEGY
Mary has over 25 years of expertise managing multimillion dollar brands and start-up ventures after earning her degree from Northwestern's Kellogg School of Management. As a dedicated advocate for the poor, she has served as a key advisor and board member for several local and global non-profits, and now plays a vital role in developing the strategy for our micro-franchise operations.
BOARD OF DIRECTORS
| | |
| --- | --- |
| CHAIRMAN OF BOARD | BETH MEADOWS | Entrepenuer, Franchisor |
| BOARD MEMBER | BRENDA PICKETT | Basler Electric, Plant Manager |
| TREASURER | TERRY MASSEY | Massey Resources, Venture Capitalist |
| BOARD MEMBER | MADELINE ZEITLER | Accounting – The Vacation Club |
| BOARD MEMBER | JEAN CAMPBELL | Accounting |
ADVISORS
| | |
| --- | --- |
| DICK ANDERSON | EXECUTIVE DIRECTOR – ORPHAN NETWORK |
| MARY ANDERSON | CONSULTANT – STRATEGY AND DEVELOPMENT |
| CASEY BANKCORD | CONSULTANT |
| WARREN BEACH | INDEPENDENT INVESTOR |
| DEBORAH BURAND | ATTORNEY |
| MEGAN EISS – PROCTOR | CONSULTANT – ATTORNEY |
| FRENZ FERHER | CONSULTANT – FRANCHISING |
| STEVEN HAMMOND | PUBLIX CORPORATION – WAREHOUSE EFFICIENCY |
| CATHERINE HOKE | CEO/FOUNDER OF DEFY VENTURES |
| JESSICA JACKLEY | FOUNDER OF KIVA |
| DAVID KOCH | ATTORNEY |
| GREG LERNIHAN | MIGMAR FOUNDATION, IMPACT INVESTING |
| JULIE MCBRIDE | STAGE SIX – FRANCHISING |
| EDDY MORELEZ | COUNTRY DIRECTOR – ORPHANNETWORK |
| AMINTA PEREZ – GOLD | CONSULTANT – INTER-AMERICAN DEVELOPMENT BANK |
| DENNIS RIPLEY | WATER4.ORG – OPPORTUNITY INTERNATIONAL |
| GARY SCHWAMMLEIN | RETIRED CEO OF WILLOWCREEK ASSOCIATION |
| DAVID SIMMS | IMPACT FOUNDATION – OPPORTUNITY INTERNATIONAL |
| GREG STARBIRD | CONSULTANT – HEALTHSTORE FOUNDATION |
| RICH VANDERSANDE | SMART STEWARDSHIP ADVISORS |