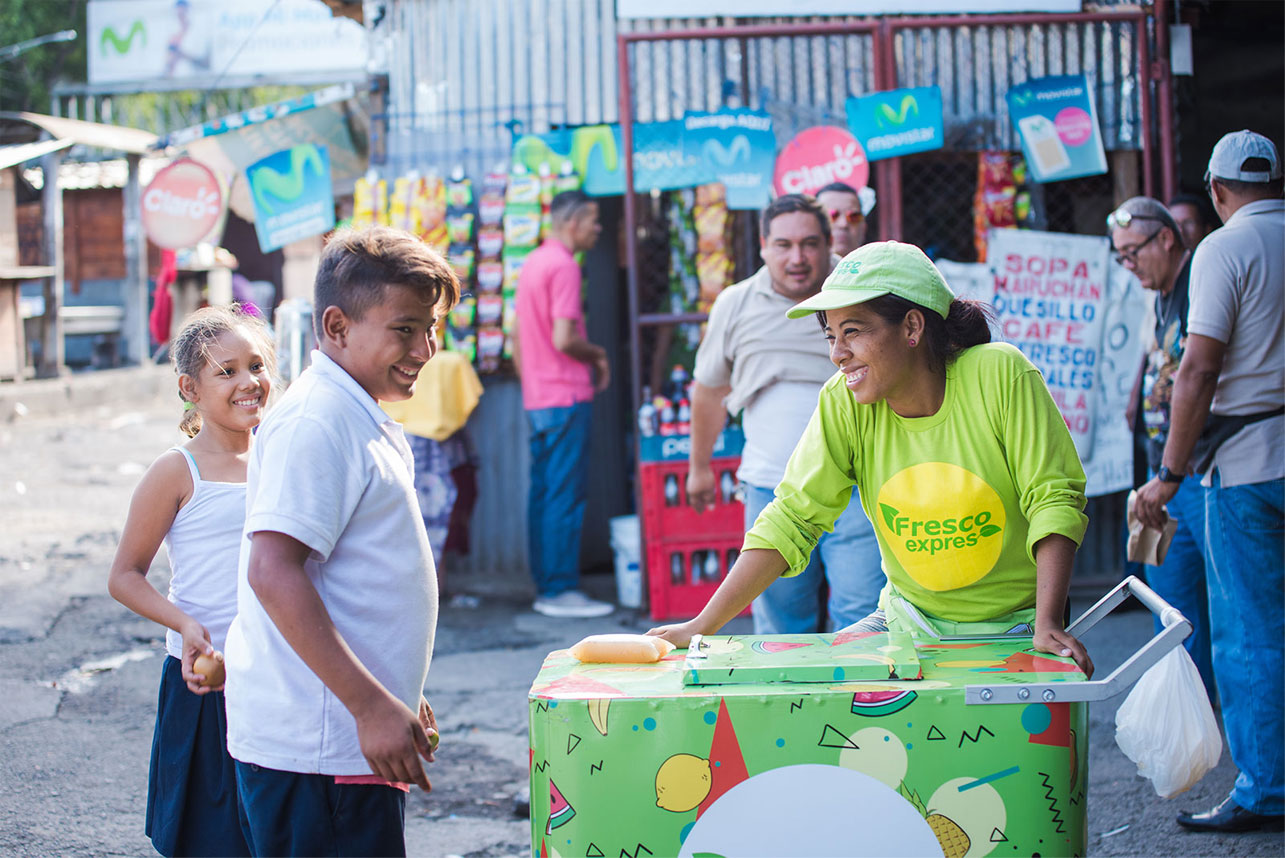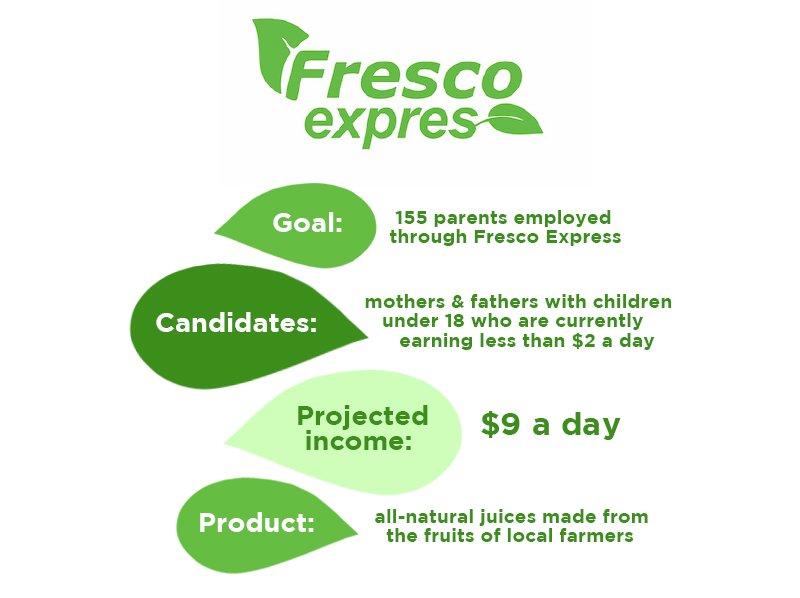 Fresco Express
Fresco Express is our "on-the-go" fresh market traveling store. Our Fresco Express micro-franchise operators bring their mobile food carts to populated areas where people are commuting, working or playing. This is our newest initiative at Supply Hope and was just launched in 2018.
Once a Fresco Express operator is selected, they receive all the training and equipment necessary to open their micro-franchise. As with our Mercado Fresco operators, being part of our network afford them numerous other benefits including savings programs, legal services, and finance training.
Fresco Express stores maintain our commitment to providing affordable, sanitary, nutritious food by offering smaller assortments of our Mercado Fresco inventory. Our primary product is all-natural fruit juice made from the fruits of local farmers. With low-income commuters often spending long hours away from home, there is high demand for convenient and affordable food options on-the-go. As with Mercado Fresco, we are serving our store owners and their community.