Uncategorized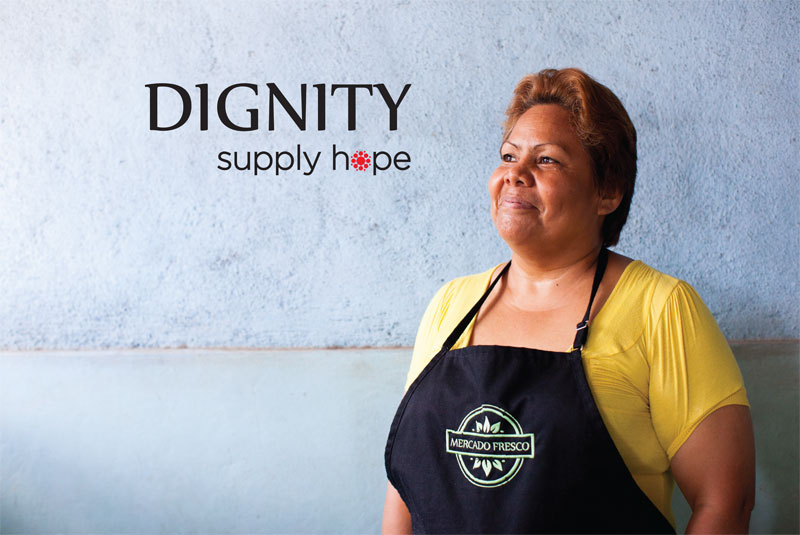 "…being dependent upon others to stay alive is a violation of dignity even in the absence of more direct violations. " Wikipedia
Poverty is complicated. Often, we respond to what we see from our heart – and poverty should break our heart. However, when we respond in this way, we risk becoming part of the problem or continuing the cycle of poverty in the recipient's life. It is important to open your heart and there are times that immediate relief is appropriate, but next you must stop and ask yourself, "What will make the biggest long-term impact. What will provide respect and promote dignity?"
Over the years, we have worked with people living in poverty around the world. Supply Hope believes that if given the choice between a hand-out or an opportunity to provide for their own family's needs (promoting dignity and independence)…people would choose the longer-term solution. I've personally been told by mother's whose children were in feeding programs that, although they are extremely grateful that their children are being fed, they would rather have the opportunity to grow their own food or work to earn enough to provide for their children themselves. They want their children to have hope for a better future and this is difficult if they never see anyone able to succeed in sustaining themselves. They don't want their family continually looking to others for their needs to be met. They want to have the opportunity to provide those needs and pass on the belief that they are capable (and able) to earn a living and make a difference on to the next generation.
This is why preserving dignity is one of Supply Hope's core beliefs. Self-sustaining work helps to preserve dignity, and we are committed to creating opportunities for people living in poverty to earn a steady income through micro-franchises. Our first micro-franchise in Nicaragua, "Mercado Fresco", has consistently allowed our store operators to increase their income from $2 a day (or less), to $8 a day on average.
Opportunities are being provided. Lives are being changed. And thankfully, restoring dignity is being started one family at a time.