Uncategorized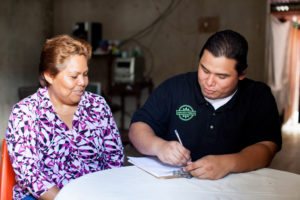 Daily life in Nicaragua is filled with inconsistencies. Few things are reliable and it can often take more time to perform a simple task than you imagine. Simply going to the market can take hours out of your day.
At Supply Hope, we strive to provide consistency in the work and operations of our micro-franchises. We schedule regular trainings and delivery of products that result in reliable income. It's this framework that gives our team stability. This also helps them to see the value in planning and preparing in their daily tasks and family life.
Consistency in supporting our team is only one-third of the success equation in Nicaragua. The other two-thirds are an understanding of what your contributions enable, and what the results can produce. We plan and provide scheduled delivery of goods that have been purchased at a bulk rate to each store operator. This allows them to spend more time at their store and the community is able to depend upon the availability of fresh and reliable products. All of this is enabled by your regular support and contributions.
In an environment where there are so many unknowns, the consistency and structure provided by Supply Hope is a tremendous blessing and it could not be done without your support!